Monitoring and evaluation (M&E), and also quality improvement, are management tools.
Monitoring uses data to track progress on activities. An evaluation is a systematic and objective review of the relevance, effectiveness, efficiency and impact of activities in the light of the specific objectives determined as part of programme planning.
M&E results provide information for improving services and comparing performance to other, similar services. M&E results can also be useful in advocating for CBVCT services in addition to health care based HIV testing and counselling (HTC) services, as well as provide evidence of activities and impact when seeking funding.
Please note:
M&E of CBVCT at the individual service level requires the allocation of resources such as personnel time and logistical support.
Consider an appropriate balance between the M&E workload at the level of the CBVCT service and at the level of the national HIV/AIDS prevention, treatment and care programme.
Check the feasibility of introducing, conducting and sustaining M&E efforts over time.
A short list of M&E indicators relevant for the core goal, objectives and targets of CBVCT services activities is recommended.
The aims and objectives of special studies or research projects that may be conducted within CBVCT services generally require much more extensive data collection than routine M&E activities, and often more sophisticated data collection methods. Avoid confusing them with routine CBVCT M&E activities, which have to be sustainable in the long term.
Quality relates to the achievement of objectives and outcomes in a manner consistent with current professional knowledge and standards.
This section covers the aspects of monitoring and evaluation that are most relevant to CBVCT services. For more details on the topic of quality, please go to Quality improvement.
Get some insights from different Checkpoints in Europe in our video from the Workshop in Ljubljana: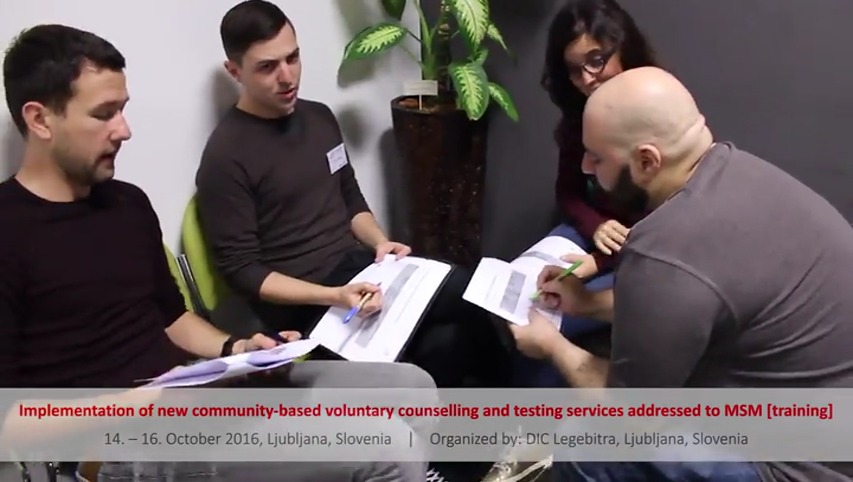 Russian subtitles included /Включая российские субтитры